JQ IS A CUSTOM DISPLAY STAND MANUFACTURER WITH A COMPETITIVE PRICING ADVANTAGE.
Zhangzhou Jiquan Industry & Trade Co., Ltd. is a leading manufacturer and exporter of retail display stands with over 15 years of experience.We take pride in our ability to provide high-quality Custom Display Stands at affordable prices,making us the preferred choice for customers seeking cost-effective solutions.
Our product range encompasses POP up display stands, POS display stands, and retail display stands. With our well-established supply chain, we can manufacture the majority of retail display products using materials such as Mild Steel, wood, and acrylic. We are committed to providing fast and efficient service, completing prototypes within 3 to 10 days and bulk production within 25 to 35 day
Our experienced sales team has been providing foreign trade services for over 10 years, offering assistance around the clock. We serve over 2,000 retail projects in more than 10 countries worldwide every year. Our esteemed clients include renowned brands such as TJ-MAXX, TARGET, NEW ERA, KMS, Toyota, Regatta, and more.
We understand the importance of providing high-quality products at competitive prices. JQ looks forward to working with you to provide the best solutions for your Display Stands needs!
JQ CAN PROCESS THREE TYPES OF MATERIALS: METAL, WOOD, AND ACRYLIC, TO OFFER YOU COST-EFFECTIVE PRODUCTION SOLUTIONS FOR DISPLAY RACKS AND FURNITURE.
Our hardware workshop is equipped with advanced equipment such as a large laser cutting machine, welding robot arm, laser cutting tube machine, bending machine, and grooving machine, ensuring high efficiency and precision in product development and production. We offer various surface treatment options, including electrophoresis, galvanization, chrome plating, powder coating, and titanium plating.
In our woodworking workshop, we have a large automated cutting machine, fully automatic edge sealing machine, fully automatic CNC six-sided drilling machine, press machine, and painting line, allowing us to produce various materials such as MDF, MFC, PLYWOOD, SOLIDWOOD, and more, and apply multiple surface treatment techniques, such as SPRAY, VENEER, LAMINATE, MELAMINE, etc.
Additionally, our acrylic production department can perform thermal bending, adhesive bonding, engraving, VINYL, SCREEN, and other processes.
We constantly introduce automated production equipment to maintain a highly automated factory, ensuring that we have sufficient production capacity and high-quality custom display stand. We are dedicated to providing our customers with competitive products, first-class service, and cutting-edge technology, striving to become the best industry brand and provide China's most valuable industry services. We look forward to working together with you to create a brilliant future。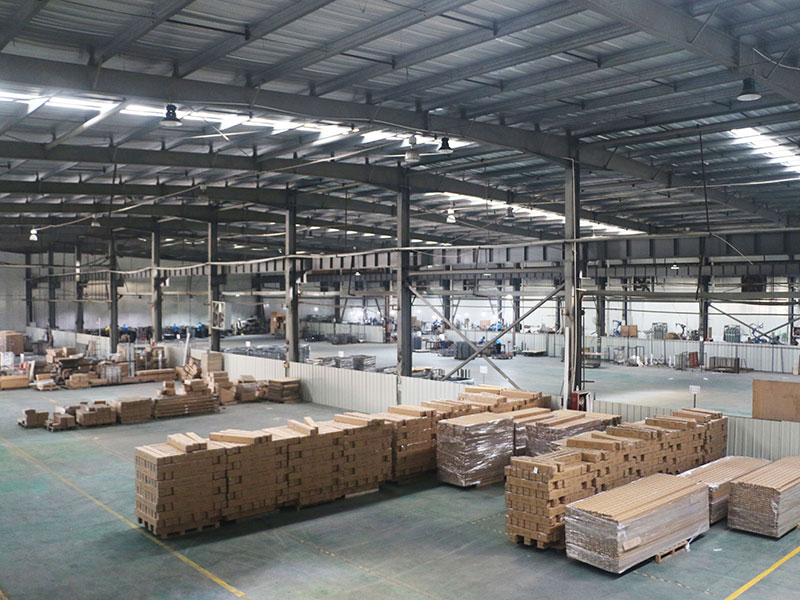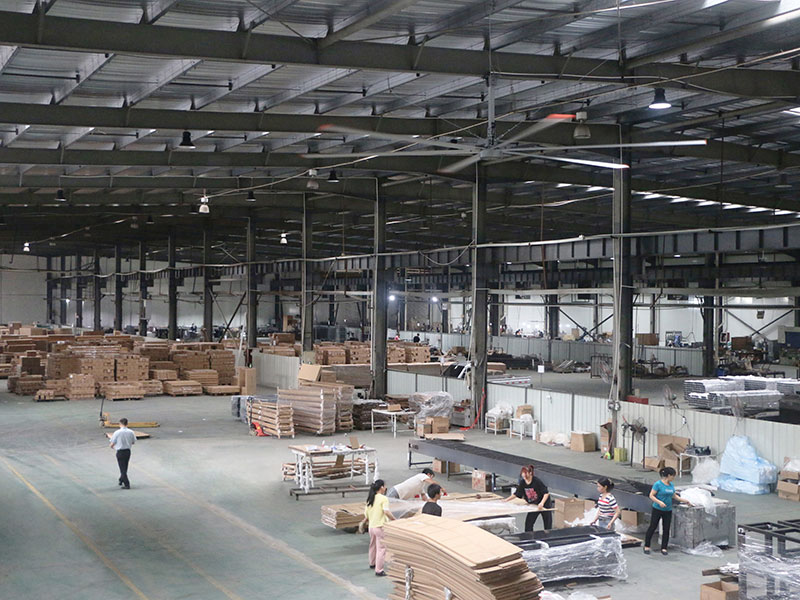 JQ Metal Processing Area Overview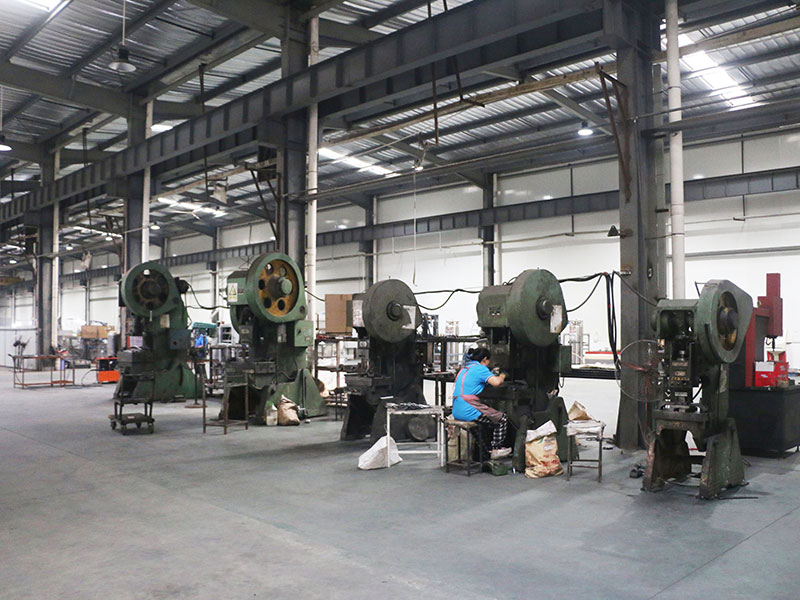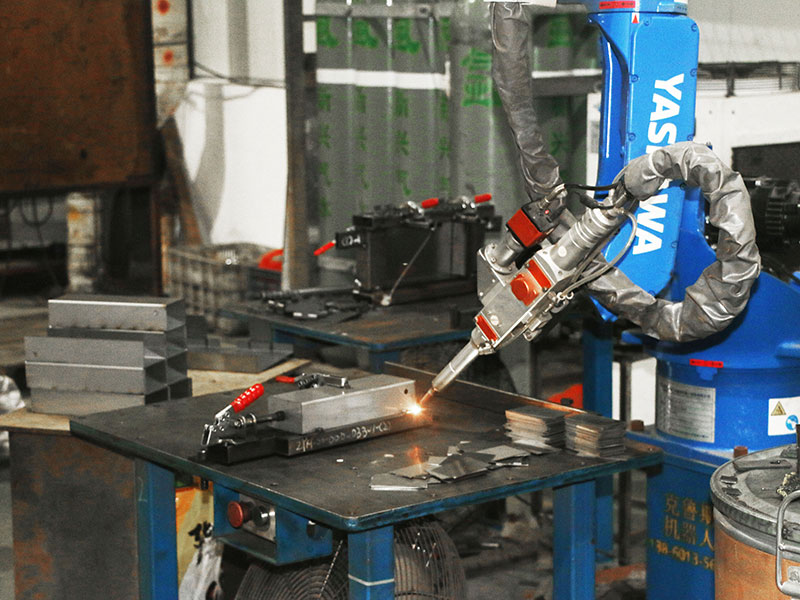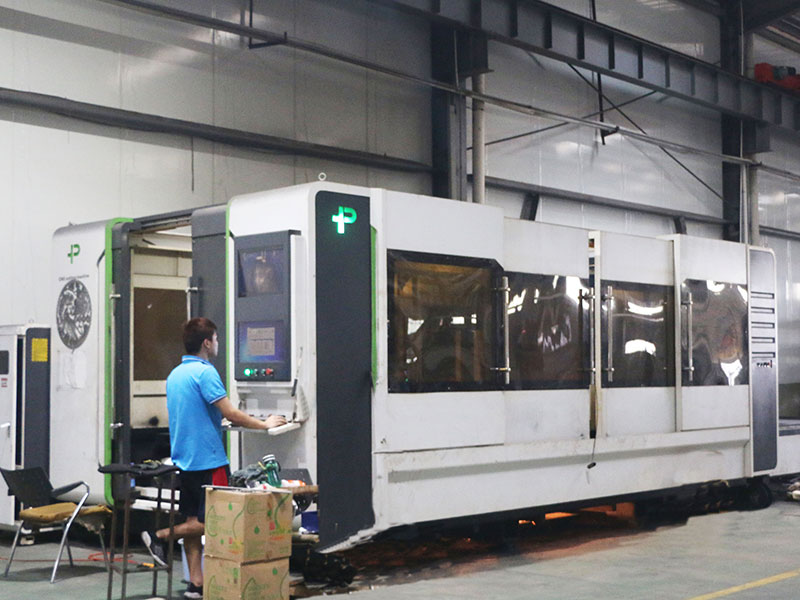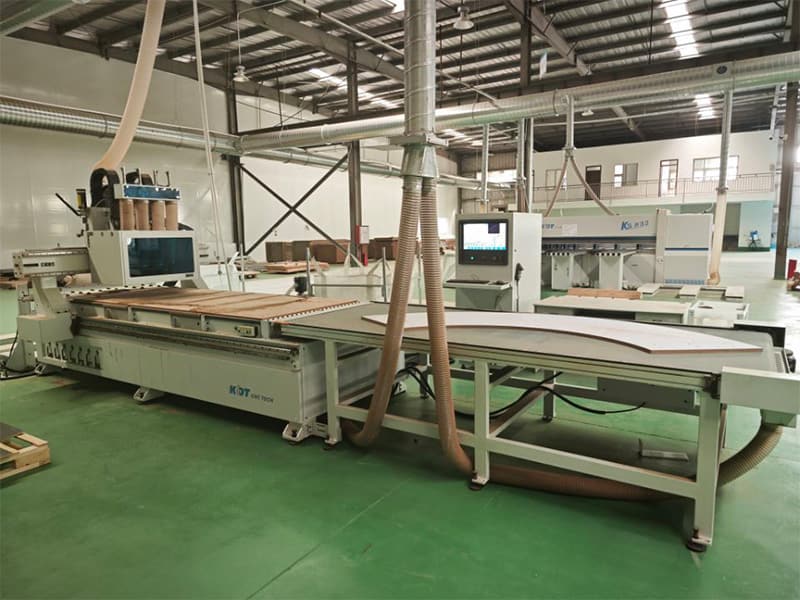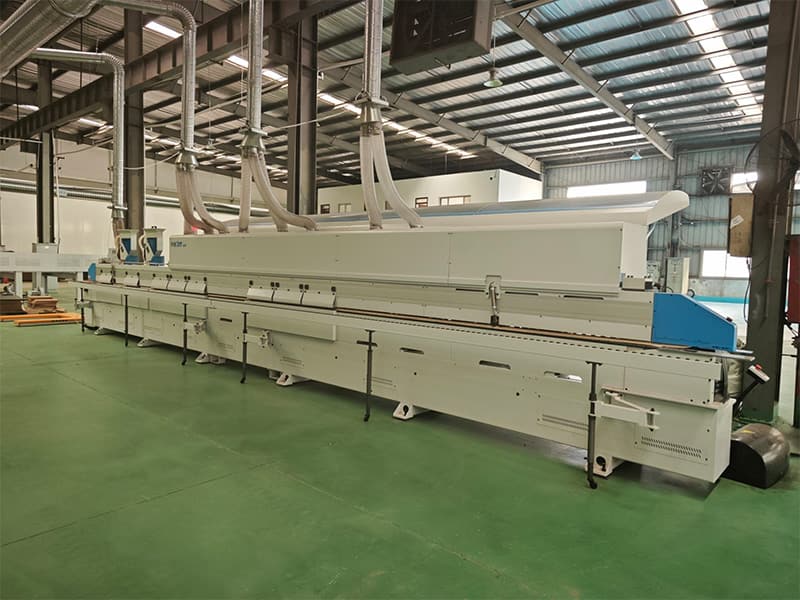 Automatic Edge Banding Machine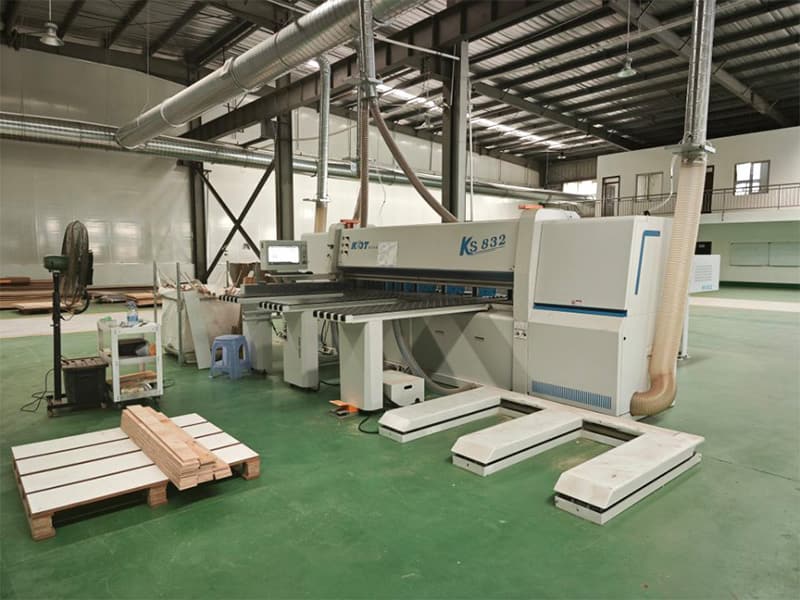 Automatic Cutting Machine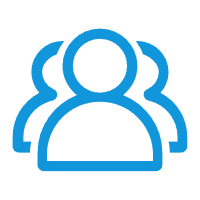 Experienced sales representatives are available 24/7 to serve you and provide you with product quotes and shipping fees within 24 hours. After placing an order, we will promptly provide you with production drawings, detailed information, and initial sample reports for your confirmation. During the production process, we will provide you with weekly production progress reports, feedback and solutions to any issues that arise during production, and a comprehensive photo report of the production before shipmen.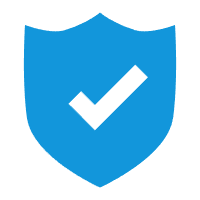 We conduct a first sample meeting for each project to carefully confirm the surface smoothness, dimensions, functionality, and structural testing of each product. During production, our QC team takes samples to measure dimensions and inspect welding and polishing details for each production process. After the products are completed, there will be a fixture positioning inspection. Any products related to functional use will undergo a full inspection before packaging to ensure adequate safety in packaging.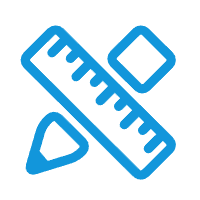 We understand that each client has different requirements and ideas for their display and functional needs. Therefore, we provide professional design services tailored to meet our clients' specific needs and ideas, ensuring that our products can perfectly showcase their brand image and product features. We also optimize the product structure to ensure stability, durability, and safety, ensuring that our products can perform to the best of their abilities during use.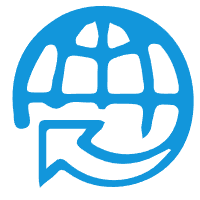 Consists of three professional personnel who are responsible for quoting, booking, commodity inspection, and customs clearance to assist with smooth delivery. We use different packaging methods for different materials and products to ensure that they are not damaged during transportation. Meanwhile, we also design the layout of the products in the container carefully, making full use of the space while ensuring the safety of the products, thus maximizing cost savings.